Make a Statement with Malcolm DeMille's 2D Awards
February 14, 2023
Not every logo translates well to a full sculptural aesthetic. That's where Malcolm DeMille's 2D awards step in. 2D designs are a smaller commitment than a full sculpture, but still provide a tour level impact piece in a typically travel friendly size. These trophies can stand anywhere from 3" tall to 8" tall, and portray a detailed logo or scene. The trophy's depth is restricted to ½" to 1" deep and the backside has a simple textured finish.
One of our most recent 2D award was sculpted for Storm King Golf Club. The award celebrated their event, "Opening Day Army West Point Practice Parcel." The white bronze, pierced, piece stood at 4" in diameter, and featured a lightning bolt and golf club going through a crown formed of castle rampart, and the year built—1894. Although the award is only a 2D sculpt, no detail was skimped on, and is a great acknowledgement of the event.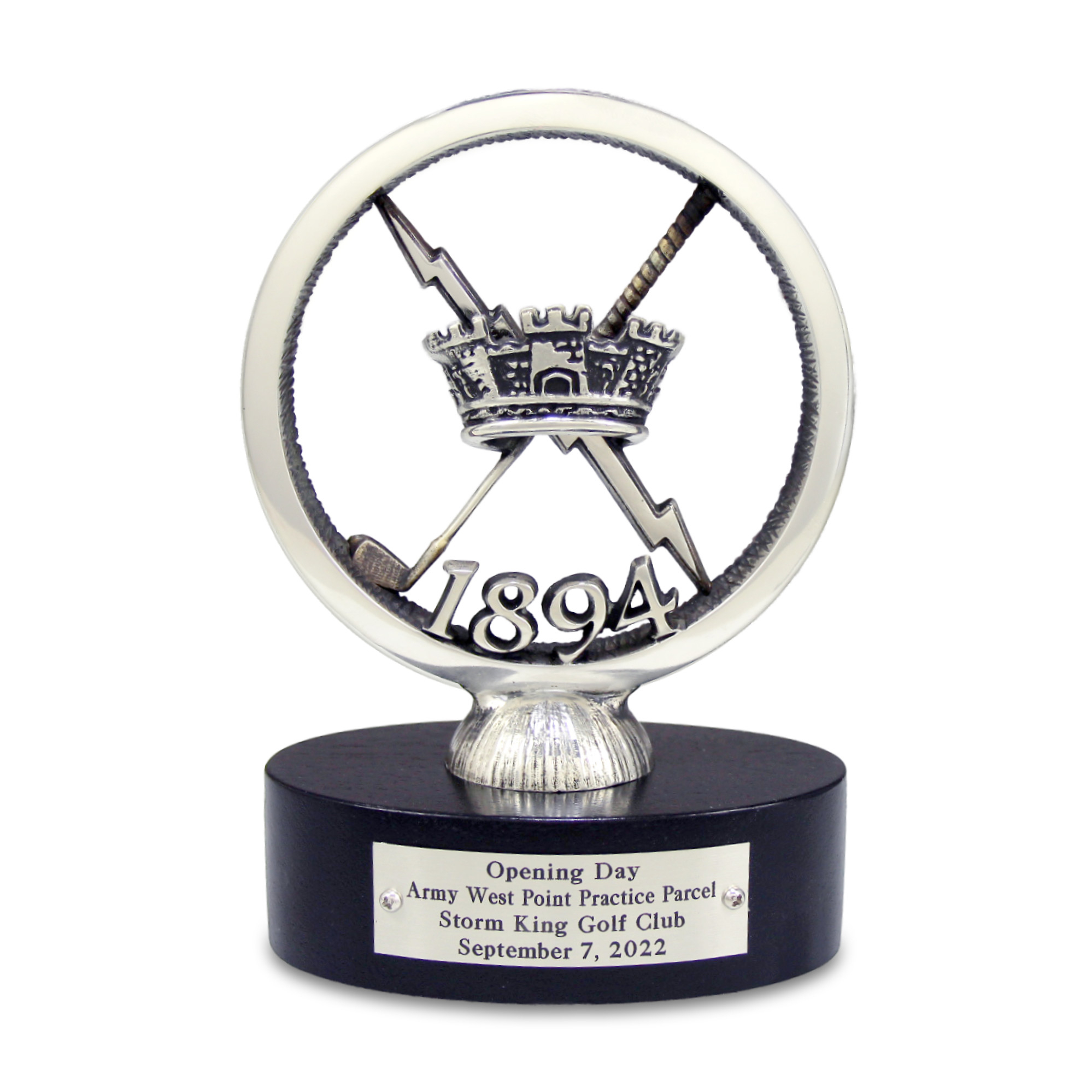 Nantucket Golf Club was looking for an award for their charity event the "Nantucket Children's Charity Classic." Our team sculpted a 6" x 3.25" tall and 1/8" thick white bronze logo and finish it in a nickel plate. To give the Champions award a bit more prestige, our artisans filled in the 2D trophy with epoxy to match the colors of their logo.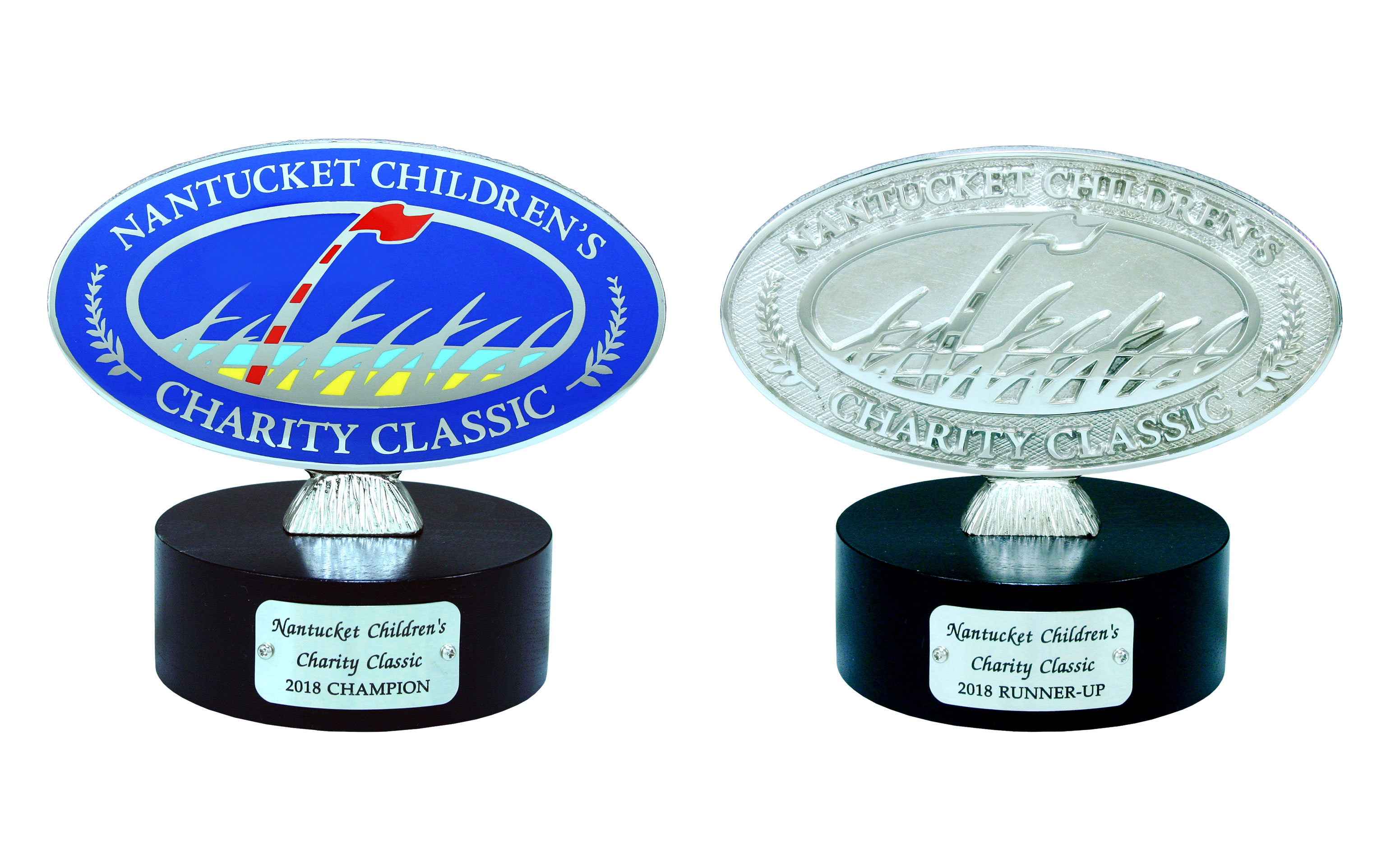 Eagle Springs Golf Club asked us to sculpt 2D awards for their Men's, Ladies, and Senior Club Championships. These awards feature their unique Eagle logo surrounded by a laurel wreath, and are 3.5" in diameter and set atop a black wood base with an engraving plate.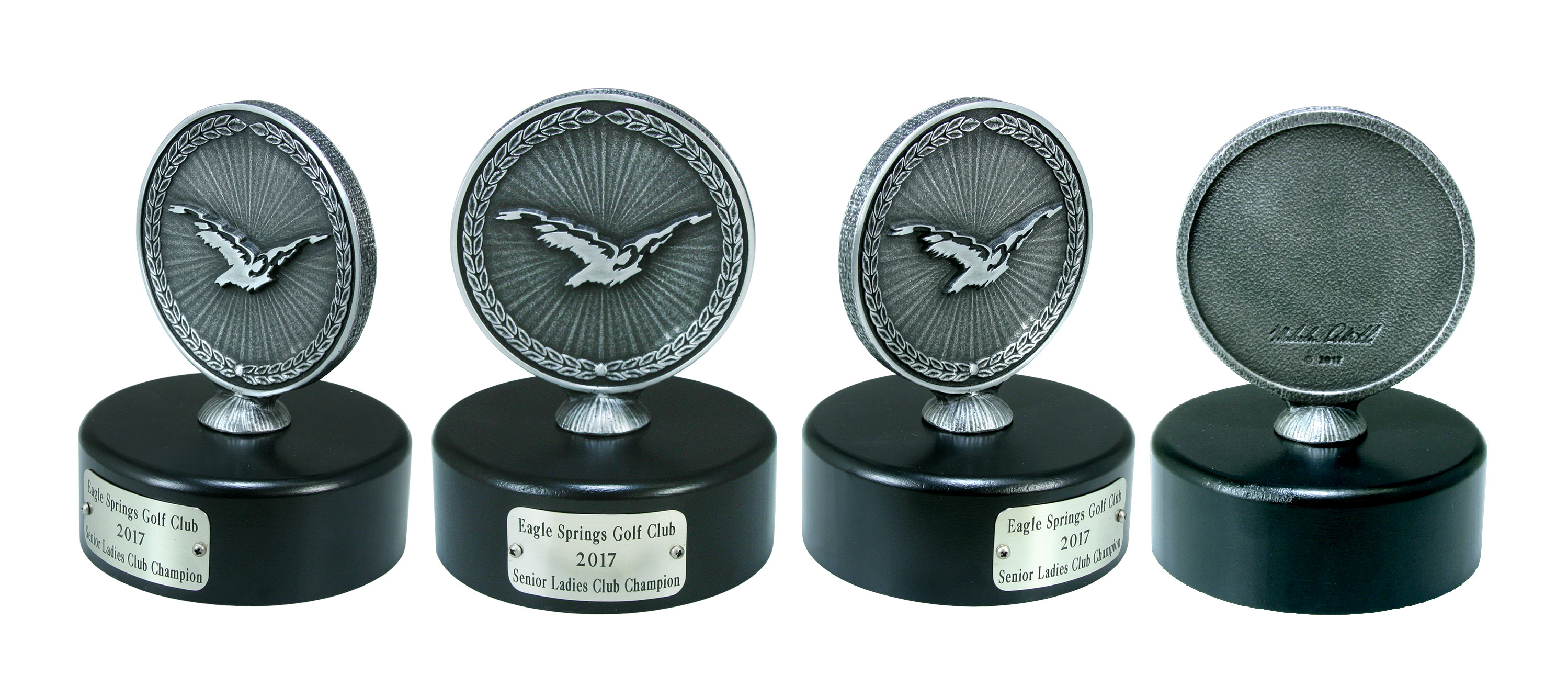 "Play. Win. Remember." For your next tournament or special event, partner with Malcolm DeMille to help create your vision for a memorable prize. Whether you want a modern or traditional design, Malcolm will work his magic to exceed your expectations. Contact us for all your gift and award needs.