Money Clips by Malcolm DeMille
May 21, 2021
When it comes to adding prestige and tradition to your club's next event think Malcolm DeMille handcrafted money clips. Our money clips are a great way to commemorate an anniversary or tournament, to honor a new member, or even to offer member exclusives in your pro shop. The team at Malcolm DeMille works with you to create a money clip that reflects the aesthetics of your club with designs ranging from smooth low profile with strong clean lines to extremely detailed with sculptural elements. We then bring the design to life by handcrafting each individual money clip in a variety of materials from bronze to gold, natural stones and epoxy colors. Creating a money clip that is sure to be a statement, yet retains its functionality is our goal. Take a look at some of our most recent designs.
Both the Country Club of the Rockies and Yorba Linda Country Club were looking for a gift to give their Men's and Senior Men's Club Champion. CC of the Rockies decided upon a 2-piece sculpted antique polished nickel and brass money clip detailed with a wreath and the club's logo in polished brass. Yorba Linda CC also opted for a sculptural polished antique nickel and brass money clip featuring ivy details and black epoxy.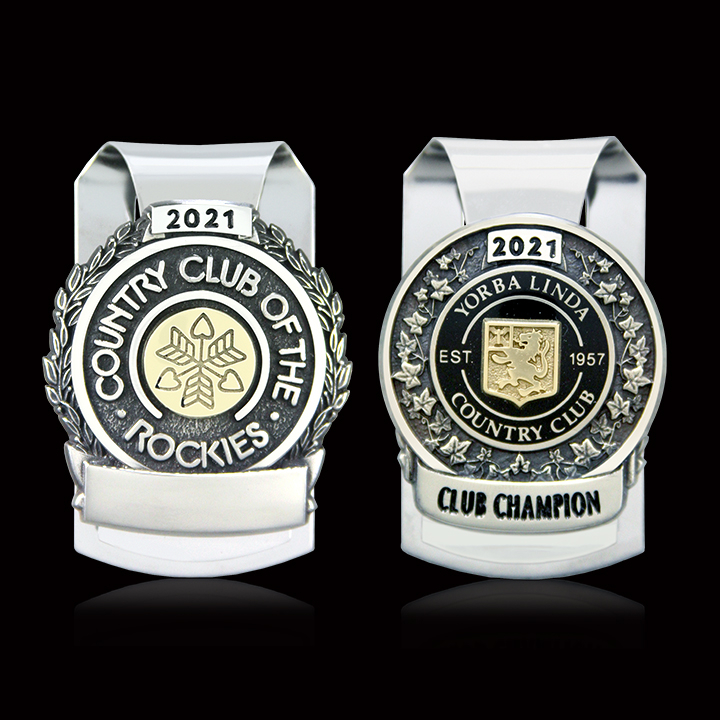 For the Spring Member-Guest tournament at Carlton Woods flight winners received these 2-piece polished nickel money clips adorned with a red abalone stone. The abalone stone offers a hint of color and adds a touch of elegance to each money clip. CordeValle's spring event, The Chalice, awards the champion a newly designed Malcolm DeMille crafted money clip each year. This year, CordeValle went with a sculptural 2-piece antique polished bronze and nickel plate money clip that incorporates a luxurious black onyx stone.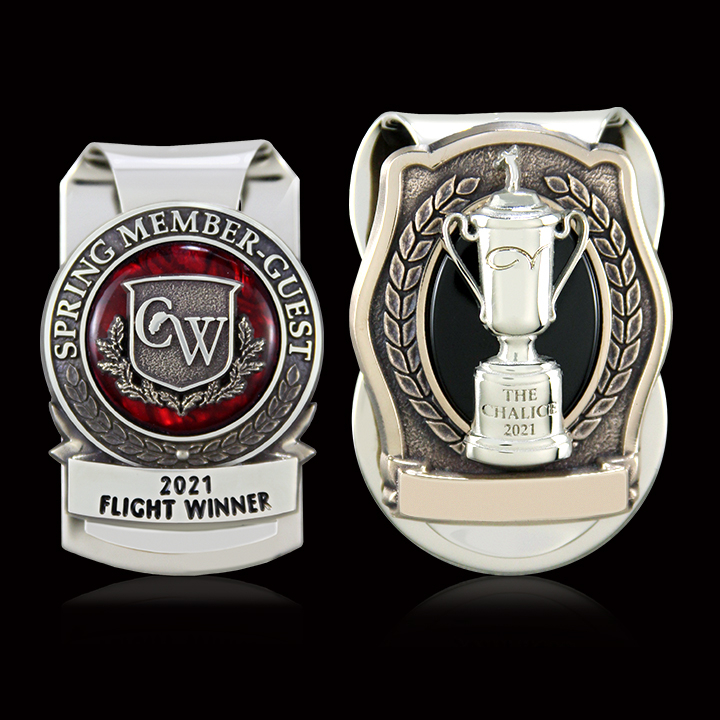 For inspiration on your Malcolm DeMille handcrafted money clip see some or our past designs at www.mdemille.com/products/money-clips/