The Bridgewater Club
September 7, 2022
Impressed by the sculptural trophies created by Malcolm DeMille, The Bridgewater Club approached Malcolm DeMille about creating some unique awards for their events. Wanting a trophy that reflected the prestige of the club and created a buzz among participants, it was decided the Club's iconic bridge would make the perfect award.
For Bridgewater Club's Member-Member trophy Malcolm DeMille sculpted an antique bronze replica of the Club's bridge. Standing at 9"x 4.5"x 2" tall the beautifully crafted bridge highlights details from the brick walls to the lattice work rails, and is attached to a black wood base featuring a satin brass nameplate.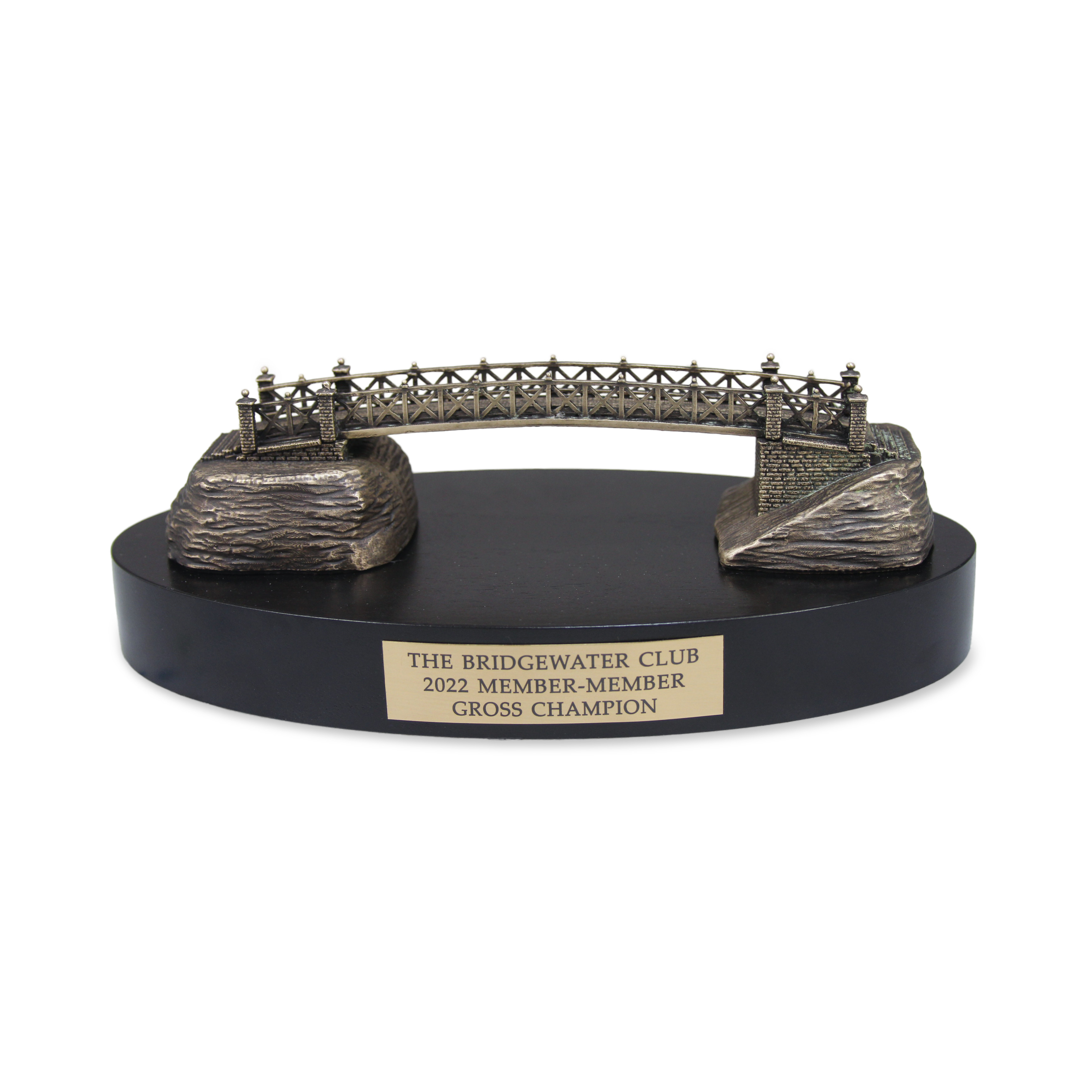 For the "Battle for the Bridge" award, Bridgewater Club wanted to highlight their historic bridge once-again, but in an alternative way, so each event had its own unique look. The team at Malcolm DeMille crafted a 2-dimensional bronze bridge and made it the focal point of a brushed, stainless steel oval tray creating a modern trophy with the essence of a classic sculpture.